The Year 11 course develops the knowledge, understanding and skills in relation to the properties and structure of matter, the types and drivers of chemicals reactions and how we measure the quantities involved in these processes.
The Year 12 course builds on the concepts introduced in Year 11 by examining particular classes of chemicals, processes and a variety of chemical reactions which incorporate organic compounds and acid/base equilibrium reactions. The course challenges students to apply this knowledge to the investigation of a range of methods used in identifying and measuring quantities of chemicals which leads to an understanding of the structure, properties and trends of and between classes of chemicals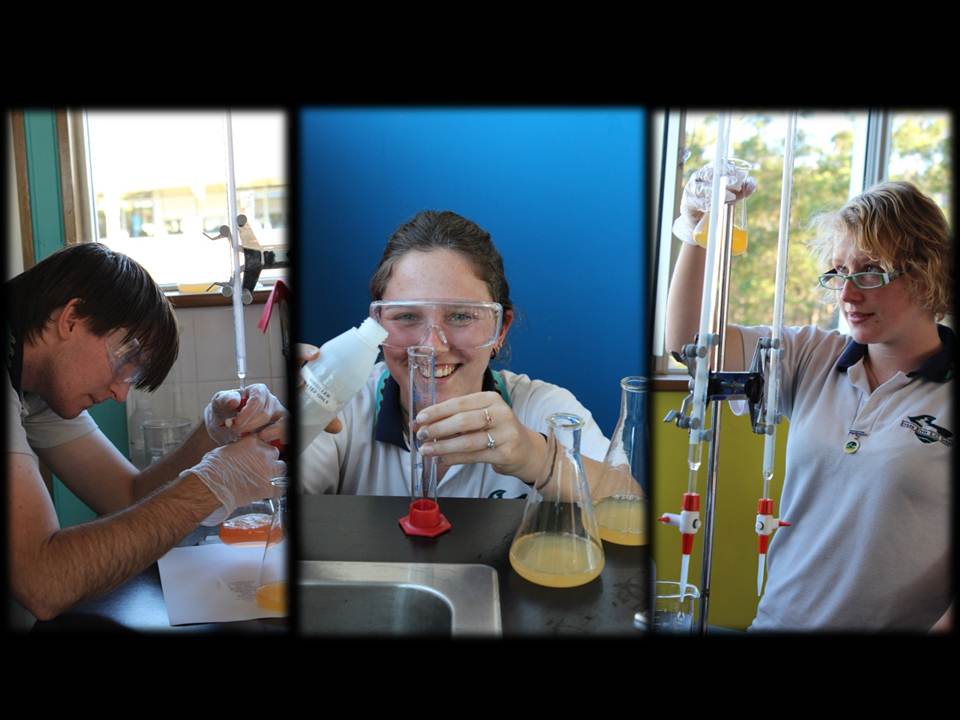 Content
Year 11
The Year 11 course consists of four moduls.
Module 1 Properties and Structure of Matter
Module 2 Introduction to Quantitative Chemisrty
Module 3 Reactive Chemistry
Module 4 Drivers of Reactions
Year 12
The Year 12 course consists of four modules
Module 5 Equilibrium and Acid Reactions
Module 6 Acid/base Reactions
Module 7 Organic Chemistry
Module 8 Applying Chemical Ideas